You might know people that say they can't ingest cannabis because it causes them paranoia and anxious feelings. Except, did you know that for others marijuana could be a natural cure for anxiety? Medical marijuana, or medical cannabis, is the use of cannabis and its chemical compounds to treat illnesses, diseases and improve symptoms and especially, anxiety patients can take advantage of cannabis properties to treat their condition. According to the Anxiety Social Net, "Medical marijuana has been used for centuries to treat depression and other medical conditions. More than 400 years ago, cannabis was used to treat depression in India and has since been studied and analyzed to determine the medical benefits and disadvantages for patients." This whole matter is a tricky one with many opinions and many different points of view. The affiliation between cannabis and mental states is very interesting one, to say the least. Advocates, supporters, activists, and professionals believe that the chemical makeup of cannabis can be beneficial in treating anxiety and, many studies are showing that marijuana indeed, can be used to treat anxiety disorders. Let's remember that THC and CBD are the responsible for the diverse gamut of reactions your body and mind will experience once ingested. Feelings of paranoia and intensified anxiety are a common reaction linked to the THC content of the strain of cannabis used. The higher content of THC, the more intensified these feelings might be (not in all cases and not in all individuals). However, what if we use a strain with low THC? This is where it gets interesting. There are many marijuana strains with little or very low THC content. These low THC strains and specifically, strains with high Cannabidiol (CBD) content are turning the table for anxiety affected individuals. Based on studies and their outcome, there is no doubt about the benefits of the drug, specifically the benefits of CBD as the principal and foremost element to treat a wide spectrum of conditions like anxiety. Let's explain de science behind how cannabis helps us relax producing calming effects over anxiety. Our bodies are flooded with cannabinoid receptors that help to regulate everything from our appetites to our moods, our emotions to our sense of pain. This receptor network is called endocannabinoid system and marijuana's THC and CBD have significant influence on this system. Studies have found that stress or anxiety causes a reduction in the body's natural endocannabinoids and dampens the receptors, which can lead to panic. Presumably, marijuana floods the amygdala with its own cannabinoids, thereby keeping us calm. There are no doubts about the benefits of THC and CBD for anxiety. We just need to find the right balance and strain to produce the effects we need. Finding strains with only CBD could be an impossible task and this is when we have to remember and know that cannabis strains belonging to the Sativa family will generally have lower THC level which is very helpful in relaxing and relieving anxiety. Strains like Purple Haze, will produce a high-energy cerebral stimulation that awakens creativity delivers a dreamy burst of euphoria, find it here:
https://www.grasslife.ca/product/purple-haze/
Also, Hybrid strains which are Sativa dominant are well balanced and have very good calming effects. Have a look at Blue Dream, this sativa-dominant hybrid balances full-body relaxation with gentle cerebral invigoration. Blue Dreams delivers swift symptom relief without heavy sedative effects. Find it here:
https://www.grasslife.ca/product/blue-dream/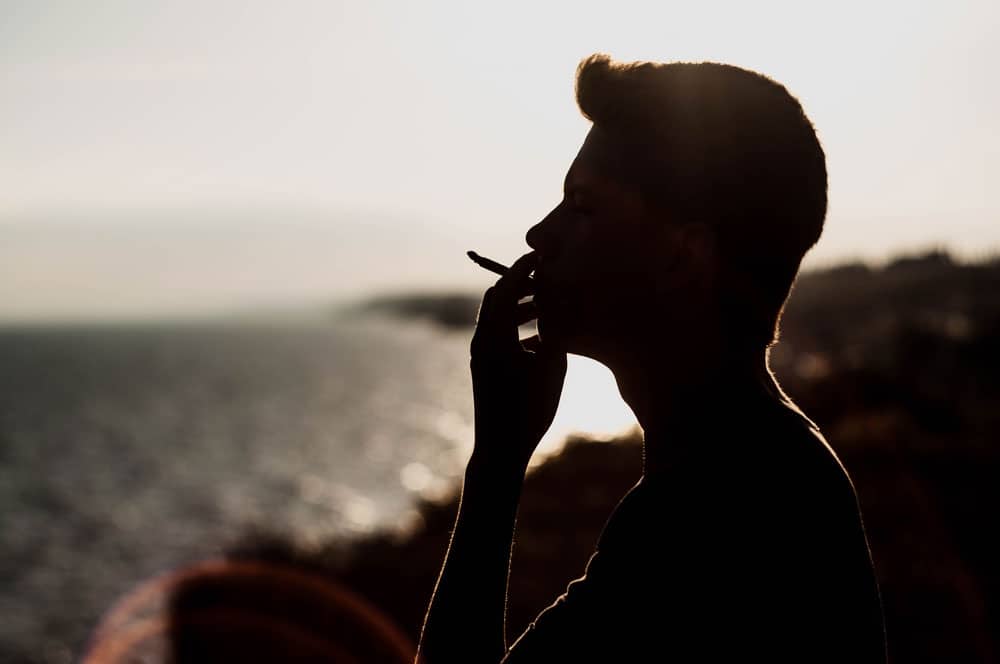 We know how and why THC and CBD work for anxiety and now we can tell you which methods exist to get the most benefits out of cannabis. At Grass, you will have an ample variety of options available that you can try and find out which one works better for you. Finding the right strains for you is the key to see better and faster results, but you need to spend some time analyzing your unique circumstances and options. Every mind and body is a different universe and what works for you could differ from others. If you suffer from anxiety, try some different sativas and sativa-dominant strains to see which ones produce the best effects on you. These are some options from where you can start your process:
If you are worried about THC and want products with guarantee amount of CBD, you need to look for laboratory tested products because these are the only ones with a proven amount of THC or CBD. Without a lab testing the amounts, it's basically impossible to know the exact amount of chemical compounds in the products.
If you want something more widely available, smoking or vaporizing sativas, hybrids sativa-dominant and CBD-rich strains is the fastest way to find relief because they are absorbed into the bloodstream directly. Browse Our Grass: https://www.grasslife.ca/shop/ Have a complete look at our top quality selection and read about every strain unique profile. Just keep in mind that a bit trial and error is necessary to find the best balance. At Grass, we select only top quality products from the best Licensed Producers in the country to ensure our clients receive top quality, lab tested products. We take pride in producing a superior product, professionally packaged and delivered to your doorstep.
And remember, cannabis has been shown to be very safe. However, always take care when medicating and consult your doctor and/or medical professionals educated in therapeutic cannabis applications, especially if you are taking other medications. Refer & Earn: 
https://www.grasslife.ca/referral-program/